Fireworks Celebrate 70 Years of Cambodia-Japan Diplomatic Ties
Posted Nov 20, 2023 12:38 by Kristen Winters

1730
PHNOM PENH: The sound of fireworks reverberated through the capital this weekend as Cambodia and Japan celebrated 70 years of diplomatic relations with a celebration in front of the Royal Palace. Under the new administration, ties between the two countries continue to grow and strengthen.
On November 19, Phnom Penh Governor Khuong Sreng addressed a crowd on the riverfront that included Japanese Ambassador Ueno Atsushi and President of the Japan-Cambodia Association, Fumiaki Takahashi. A large fireworks display then took place to celebrate the close diplomatic ties between Japan and Cambodia.
Japan has remained one of Cambodia's top donor countries since 1992, with particular investment in education and demining. Fumiaki Takahashi met with Cambodia's Health Minister in September where he pledges Japan's active involvement in producing processed goods using raw materials from Cambodia and advanced technology from Japan. He also said Japan would help with vocational training that focuses on hospitality, vehicle mechanics, elderly care, and IT skills. Just last week, Japanese industry giant HD Hyundai Heavy Industries agreed to provide vocational training to Cambodians in heavy shipbuilding production lines.
Since the July elections that saw a sweeping Cambodian People's Party victory, the Japanese government and private Japanese companies have continued to pledge support for irrigation and bridge infrastructure, school buildings, physical rehab facilities, children's hospitals and more.
Prime Minister Hun Manet is expected to pay an official visit to Tokyo next month to further develop the two countries' relationship, which this year was declared a "Comprehensive Strategic Partnership."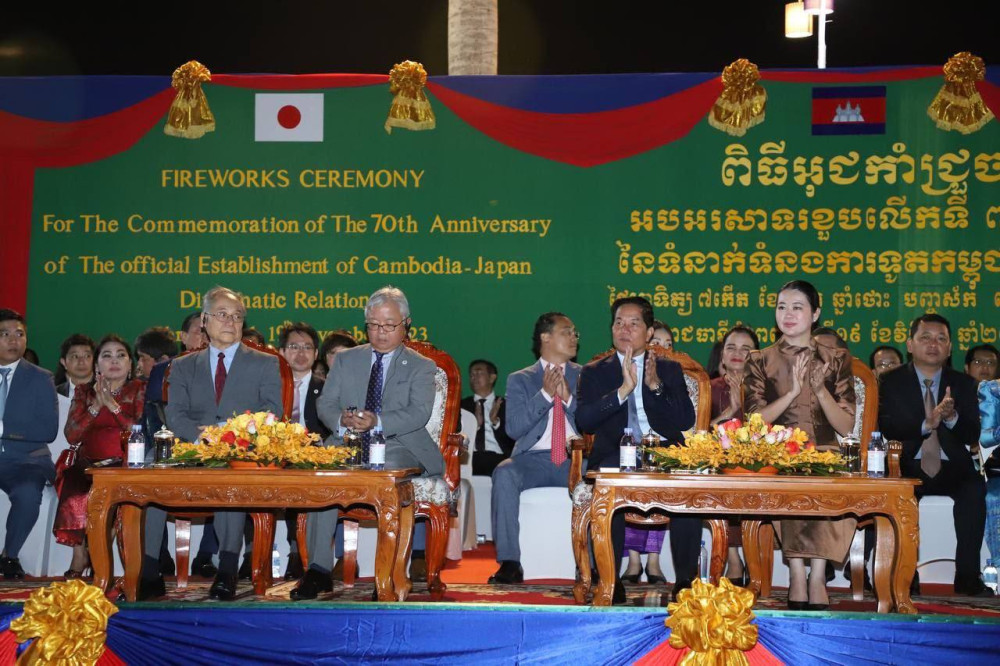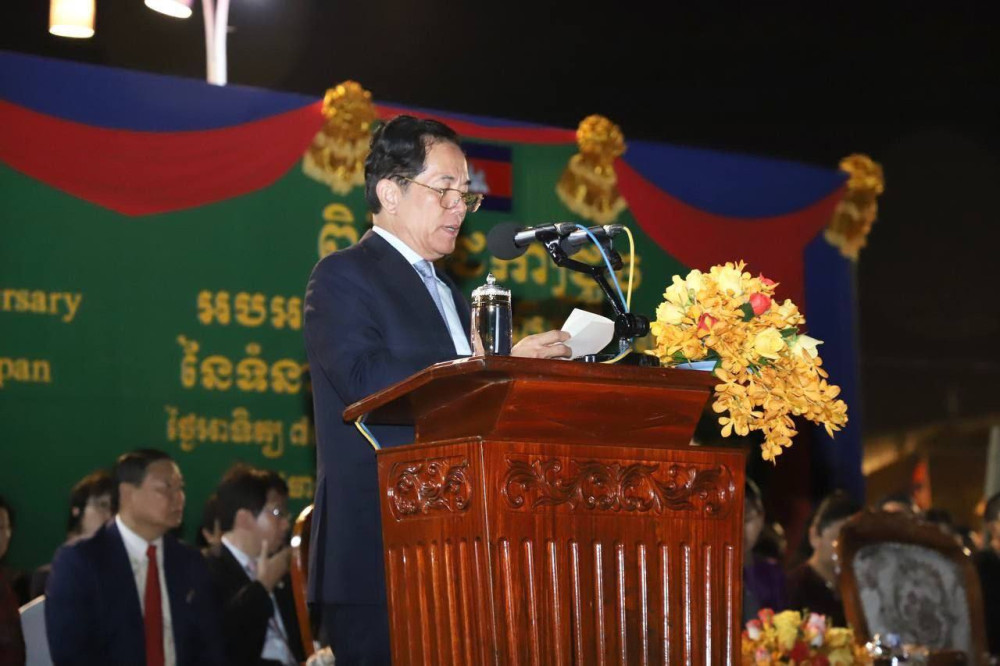 PHOTO: Hoeun Vatanapov
---
Related News