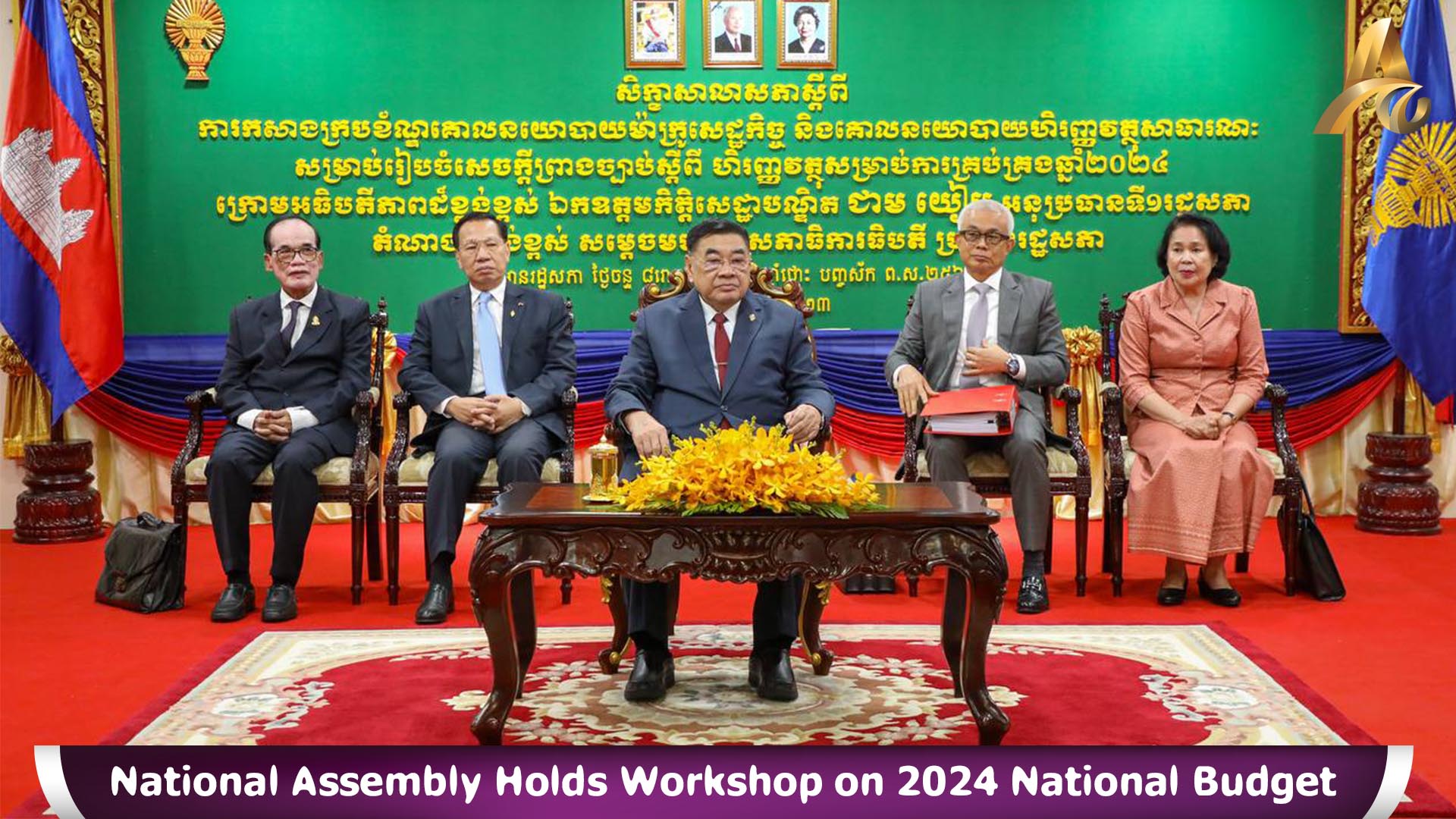 National Assembly Holds Workshop on 2024 National Budget
Posted Nov 6, 2023 14:06 by EAC News

1636
PHNOM PENH: The National Assembly held a workshop on November 6 to raise awareness on macroeconomic and public financial policies in preparation of the draft law on finance management for 2024.
The seminar was held at the National Assembly of Cambodia that morning, chaired by the First Vice President of the National Assembly, Cheam Yeap, who represented National Assembly President Khuon Sodary. Minister of Economy Aun Pornmoniroth and President of the National Assembly Committee on Finance, Banking and Auditing, Chheang Vun, was also in attendance along with representatives of relevant organizations and ministries.
The workshop was meant raise awareness among members of the National Assembly, the Senate and the public on the development of macroeconomic and public financial policy frameworks on finance management for the next year. The budget will focus on education, vocational training, health and social affairs. It aims to optimise budget utilization, with a strong emphasis on enhancing public administration reform, core governance reform, institutional capacity and people-centric initiatives.
The draft law was already approved by the Council of Ministers on October 27 and must now be approved by the National Assembly. In 2024, Cambodia plans to spend about 38.829 trillion Riels ($9.376 billion) which equates to roughly 24.13% of the country's gross domestic product (GDP). National-level expenditures are down 5.8% in comparison to the 2023 budget.
---
Related News