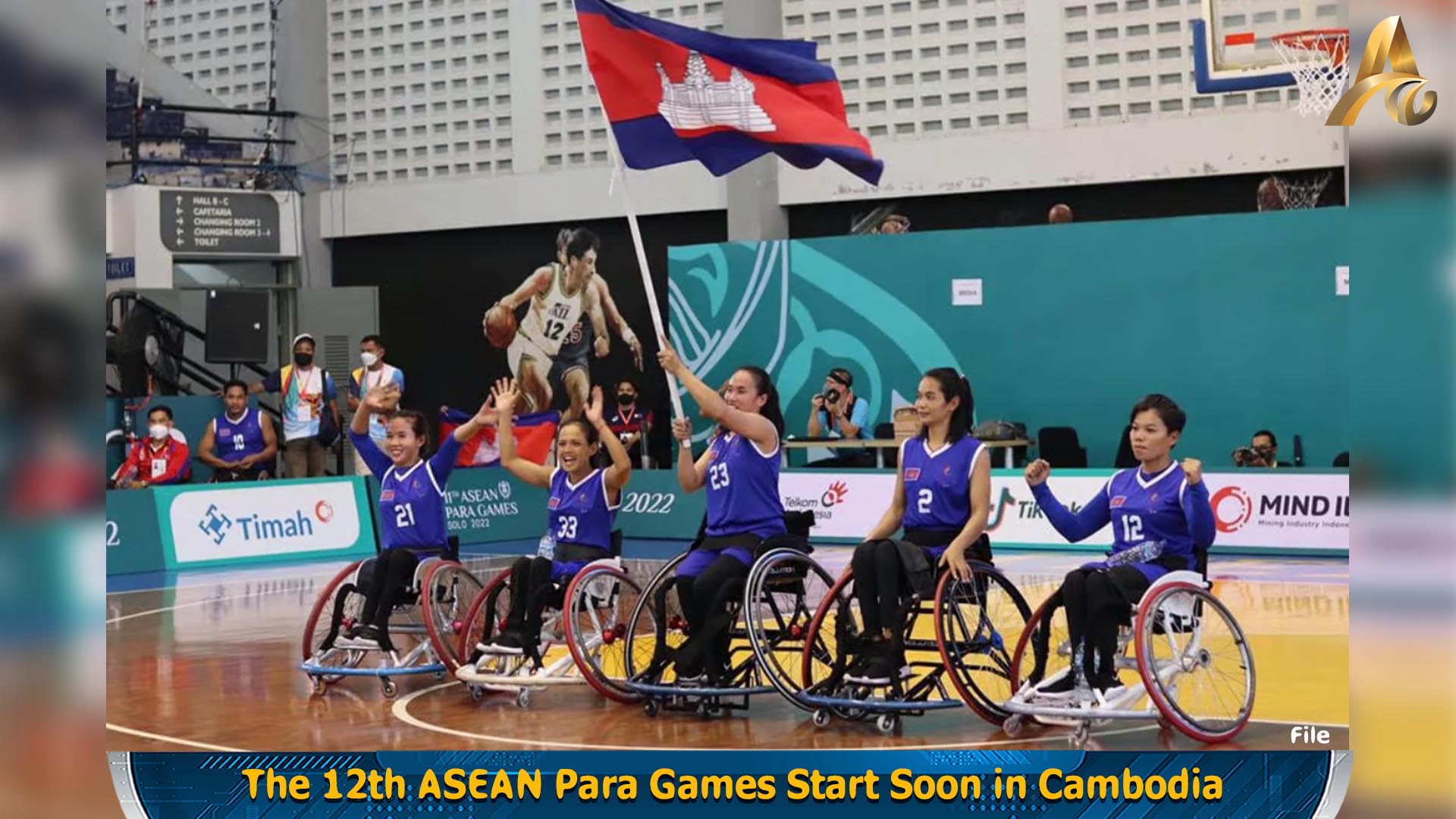 The 12th ASEAN Para Games Start Soon in Cambodia
Posted May 19, 2023 14:23 by Saroeun Phallika

1659
PHNOM PENH: Upon the successful completion of the 32nd SEA Games, Cambodia is switching focus to smoothly running the 12th ASEAN Para Games.

The ASEAN Para Games, which will take place from June 3-9, 2023, always follow the Southeast Asian Games. The Games will be held with the participation of athletes with disabilities from 11 countries in Southeast Asia.
The previous ASEAN Para Games took place in Solo, Indonesia in 2022 and saw 1,248 athletes compete in 11 sports. This year's Games hosted by Cambodia will hold competition in 14 sports with 160 sub-categories.
The 12th ASEAN Para Games will be attended by Brunei, Indonesia, Laos, Malaysia, Myanmar, the Philippines, Singapore, Thailand, Vietnam, Timor-Leste and Cambodia with a total of 1,423 athletes, of which 317 Cambodian athletes are ready to compete for medals for the motherland.
---
Related News