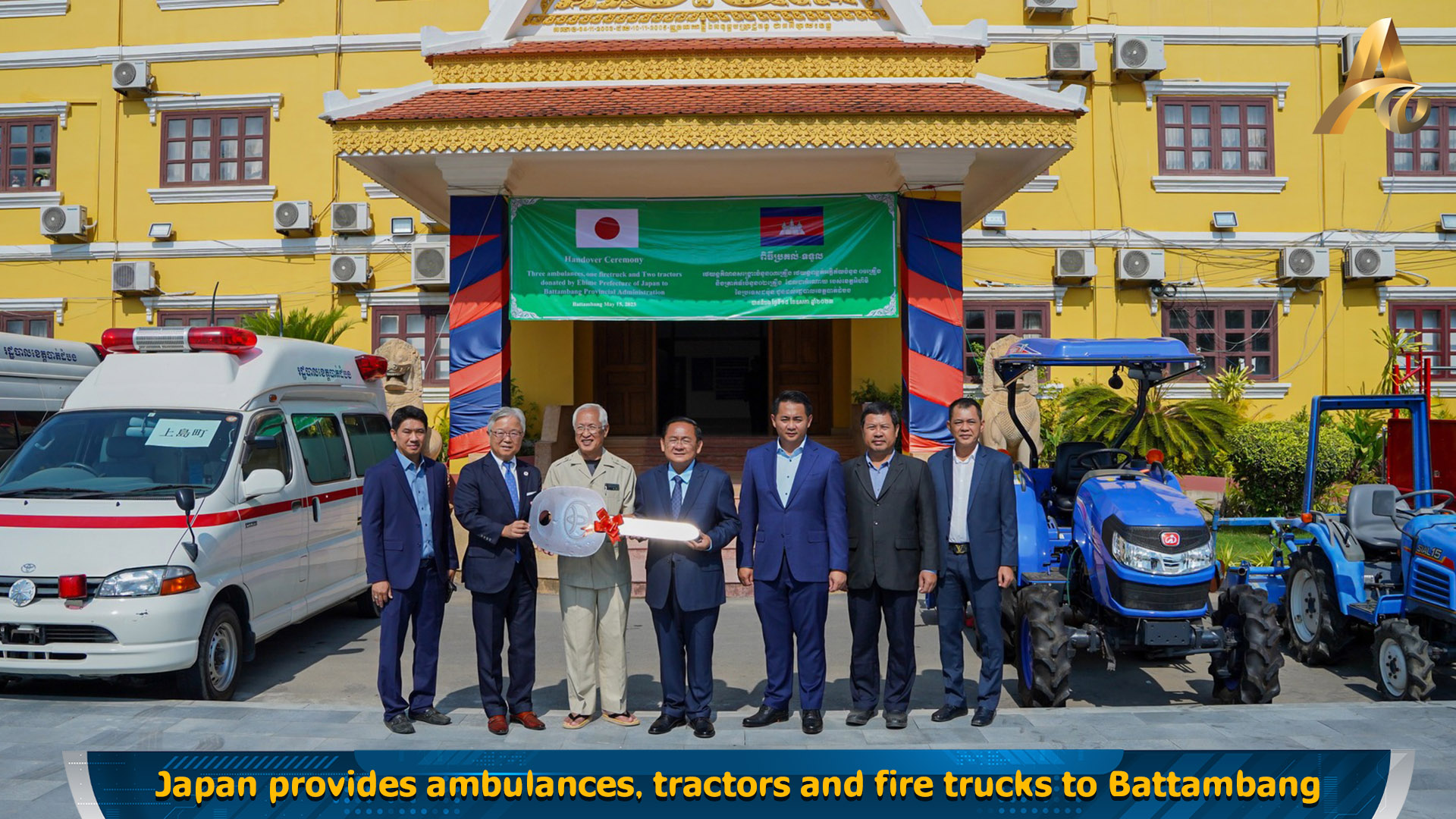 Japan provides ambulances, tractors and fire trucks to Battambang
Posted May 15, 2023 17:40 by Saroeun Phallika

1565
BATTAMBANG: The Ehime Prefecture of Japan donated a fire truck and two tractors to the Battambang Provincial Administration to contribute to emergency services in Battambang and to strengthen the relationship between the Ehime Prefecture of Japan and the Battambang Province of Cambodia.
A handover ceremony was held on May 15, 2023, where Governor of Battambang Province, Sok Lou, met with the Japan's Ambassador to Cambodia, Ueno Atsushi, to discuss business and strengthen the relationship between Cambodia and Japan.
Governor Sok Lou, expressed his deep gratitude to Ehime Prefecture of Japan, a sister province of Battambang, for donating ambulances, fire trucks and tractors to the Battambang Provincial Administration to improve first aid transportation in Battambang.
The governor confirmed that the donation not only helps emergency services, but also contributes to Battambang's agricultural industry.
---
Related News