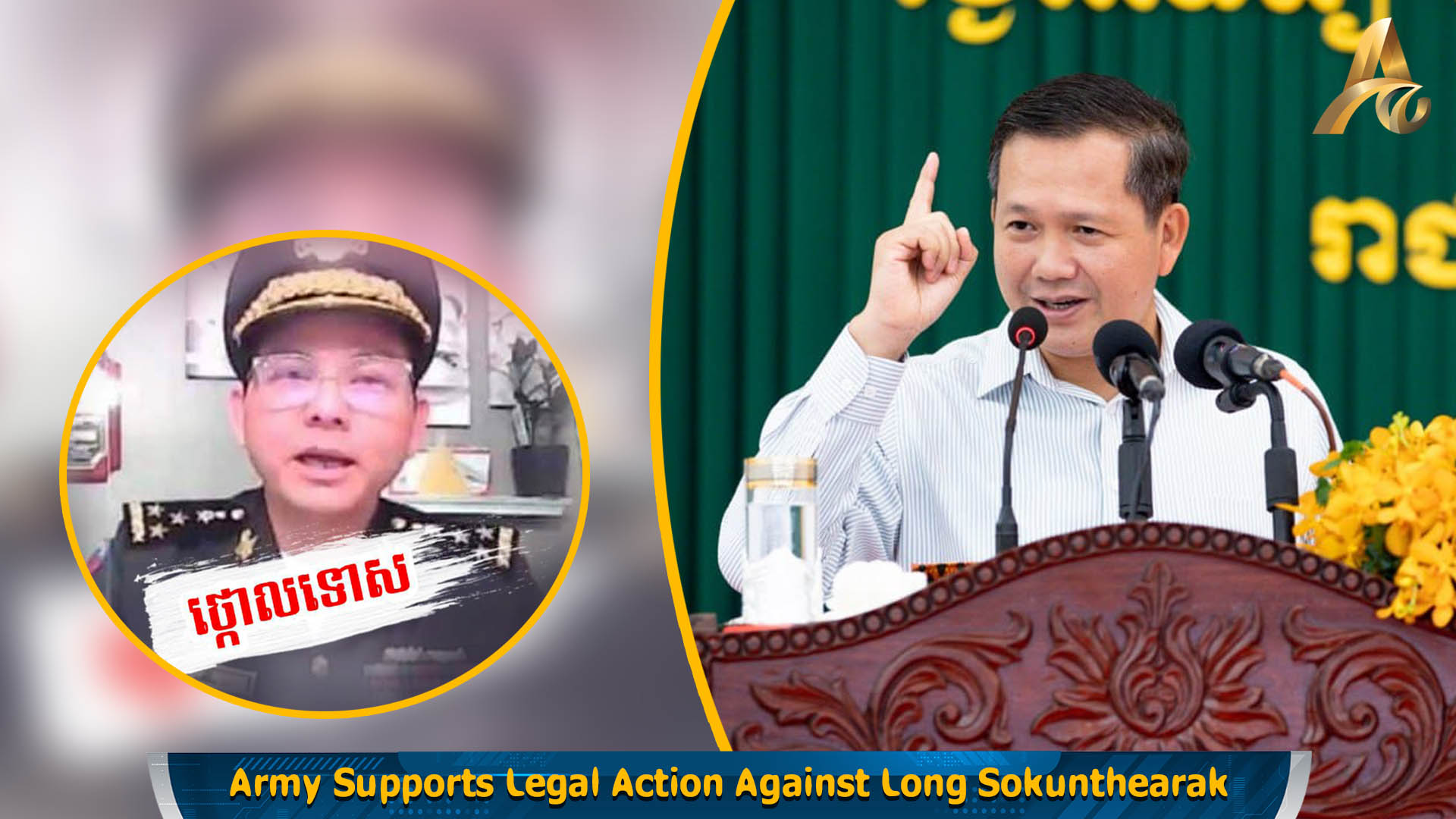 Army Supports Legal Action Against Long Sokunthearak
Posted Jan 24, 2023 17:41 by EAC News

1269
PHNOM PENH: The Cambodian Army has issued a petition supporting the actions of the Army Commander-in-Chief in filing a lawsuit against a man named Long Sokunthearak for falsifying a military uniform and senior military ranking, while insulting Lt. Gen. Hun Manet and Prime Minister Hun Sen.

In a statement released on Tuesday, 23 January 2023, the Army stated that the illegal use of a military uniform and the provoking message made in the video posted by Long Sokunthearak can be counted as a crime that seriously affects the honor and dignity of the army, and undermines public order as well as national stability, which should not be tolerated.
"We strongly oppose any illegal activities that undermine security, stability and public order, and as a force that is loyal to nation, religion, the King, we are committed to defending the Constitution, the King and the government in all circumstances and at all costs, to ensure the protection of the nation's sustainability and interests," read the Army's statement.
Long Sokunthearak posted a video on social media in which he insulted Lt. Gen. Hun Manet by saying that the Prime Minister's eldest son was only able to hold the high position that he does today because of his father, implying that the Lt. Gen. would not have been capable of taking office on his own.
Prime Minister Hun Sen's youngest son, Hun Many, reacted to this video by calling for legal action to be taken against this "arrogant individual." Meanwhile, the Ministry of National Defense also called on its compatriots to avoid sharing the video, and further called on authorities to take legal action against this person according to the laws in force.
---
Related News