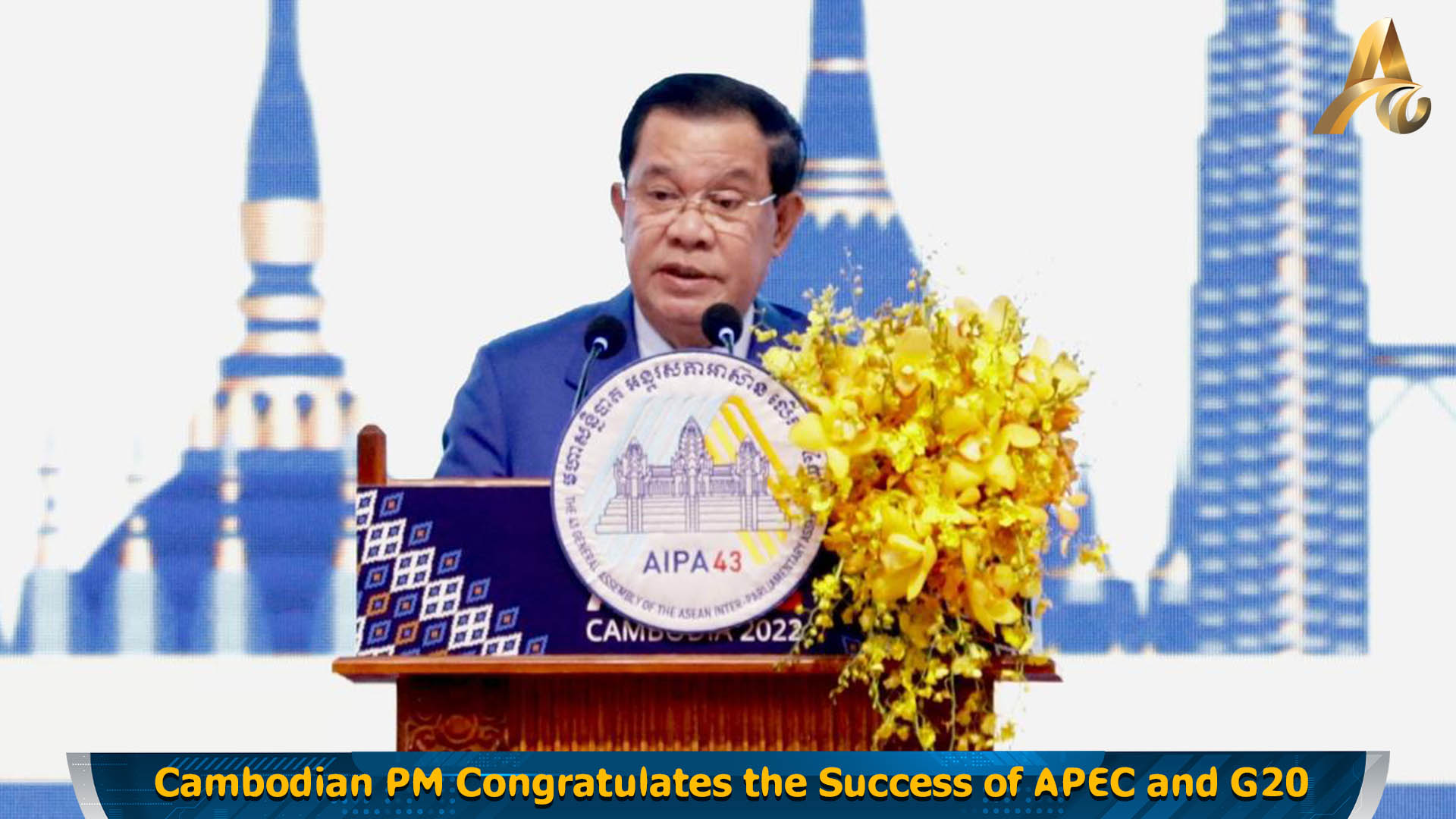 Cambodian PM Congratulates the Success of APEC and G20
Posted Nov 21, 2022 13:13 by Hun Sirivadh

1524
PHNOM PENH: The 2022 ASEAN Chairman, Prime Minister Hun Sen, has congratulated the success of the APEC and G20 meetings, which ended last week.

Addressing the 43rd ASEAN Inter-Parliamentary Assembly on Monday morning, 21 November 2022, Prime Minister Hun Sen said that the APEC and G20 meetings organized by ASEAN members this year are an important contribution to enhancing the prestige of ASEAN, and are central to addressing common regional and global challenges.
"I also congratulate the recent success of the APEC summit by Thailand and the G20 Summit by Indonesia," he said.
Prime Minister Hun Sen was invited by the G20 President in Indonesia, and the President of APEC in Thailand, to attend the two meetings, however, he has to cancel his attendance after testing positive for Covid-19 while in Bali, Indonesia.
The Prime Minister returned to Cambodia on 15 November and underwent a medical examination and quarantine recovery period. Cambodian medical officials confirmed the Prime Minister had tested negative for Covid-19 and could end his quarantine on 19 November 2022.
---
Related News