Ministry of Agriculture to Seek Justice for Officials Accused of Wildlife Smuggling
Posted Nov 17, 2022 20:44 by EAC News

2094
PHNOM PENH: The Ministry of Agriculture has released a statement saying it will seek justice for the Cambodian officials who have been accused of being involved in a wildlife smuggling ring by US authorities, including one official who was arrested in New York on Wednesday, 16 November.
In a press release issued on Thursday, 17 November, the Ministry of Agriculture, Forestry and Fisheries stated it was "surprised and saddened to have learned from the media that Mr. Kry Masphal, Director of Wildlife and Biodiversity Department, has been arrested at John F. Kennedy International Airport in New York," while on his way to attend the meeting of the Convention of International Trade of Endangered Species of Wild Fauna and Flora (CITES) in Panama.
The wildlife director and another ministry official, the Director General of the Cambodian Forestry Administration, Omaliss Keo, have been indicted for alleged conspiracy to smuggle crab-eating monkeys in to the US, alongside six other people connected to a Hong Kong-based company.
In the press release, the Ministry stresses that Cambodia upholds the CITES convention's principles and laws, and has been exporting farm-bred crab-eating monkeys under authorization from Cambodian CITES management for close to two decades, for the purpose of legal pharmaceutical testing and research.
"Since 2005, the monkeys have been farmed in Cambodia and are exported for pharmaceutical research for new medicines and vaccines as well as cosmetic products," states the press release.
"They are not caught from the wilderness and smuggled out, but farmed in decent manners with respect to good hygiene and health standards so as to preserve their gene pool. As obliged by CITES convention and applicable laws, only next generation of monkeys are exported."
The Ministry of Agriculture has affirmed that it will make utmost efforts to seek justice for its officials, especially those on official duty representing the country according to international conventions.
The Ministry assures that Cambodia continues to respect the rules and regulations as well as international conventions.
The conference in Panama Kry Masphal was traveling to before he was arrested brings together delegates from 184 parties to the Convention on International Trade in Endangered Species of Wild Fauna and Flora (CITES). Ironically, the conference includes an event focused specifically on the threats the very species of monkey the Cambodian officials have been accused of trafficking face.
The long-tailed, or crab-eating, macaque is the most heavily traded primate on the CITES database, almost exclusively for laboratory research. According to the CITES Trade Database, more than 600,000 were exported and declared born or bred in captivity from 2011 to 2020. Almost 165,000 live specimens were exported in 2020 alone.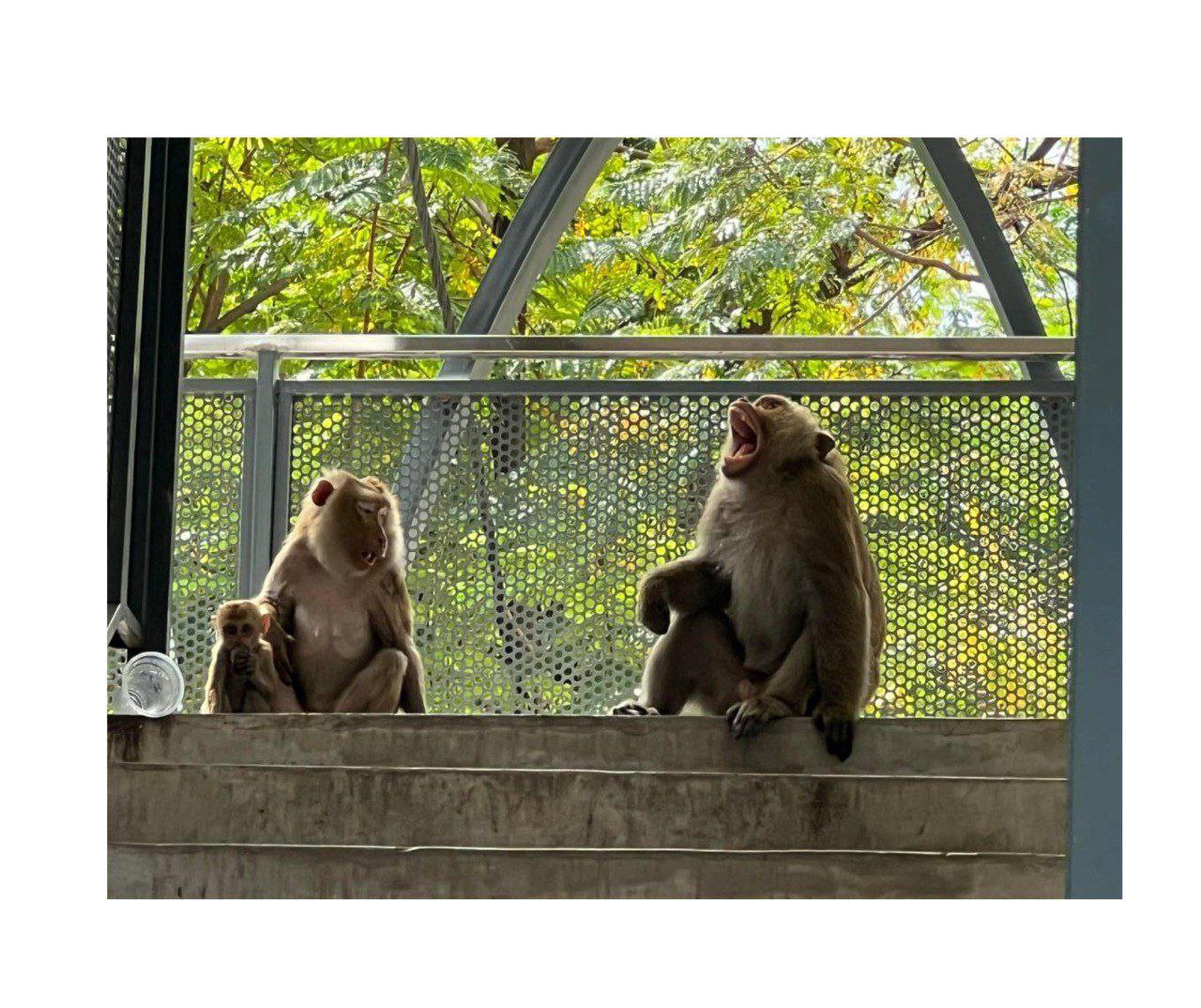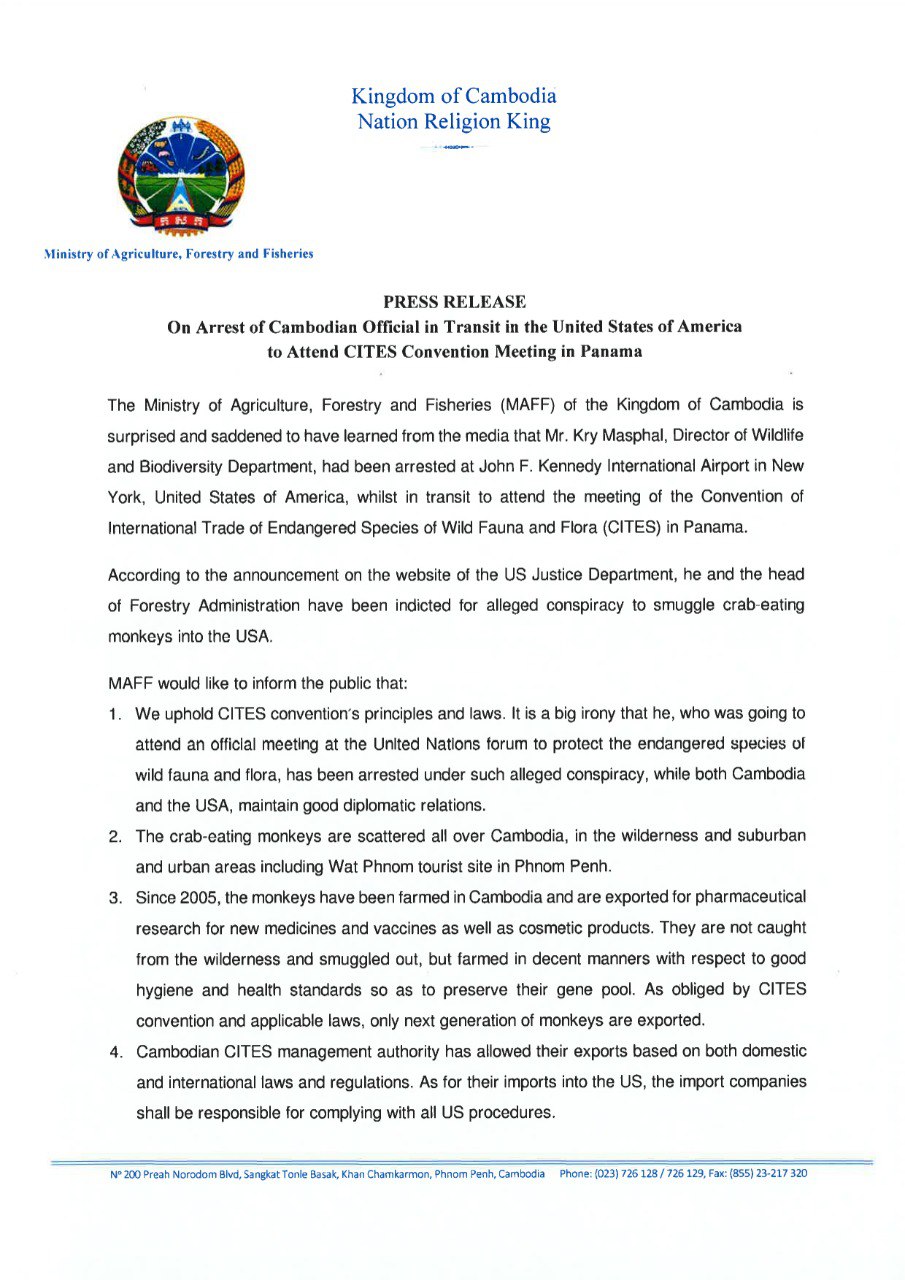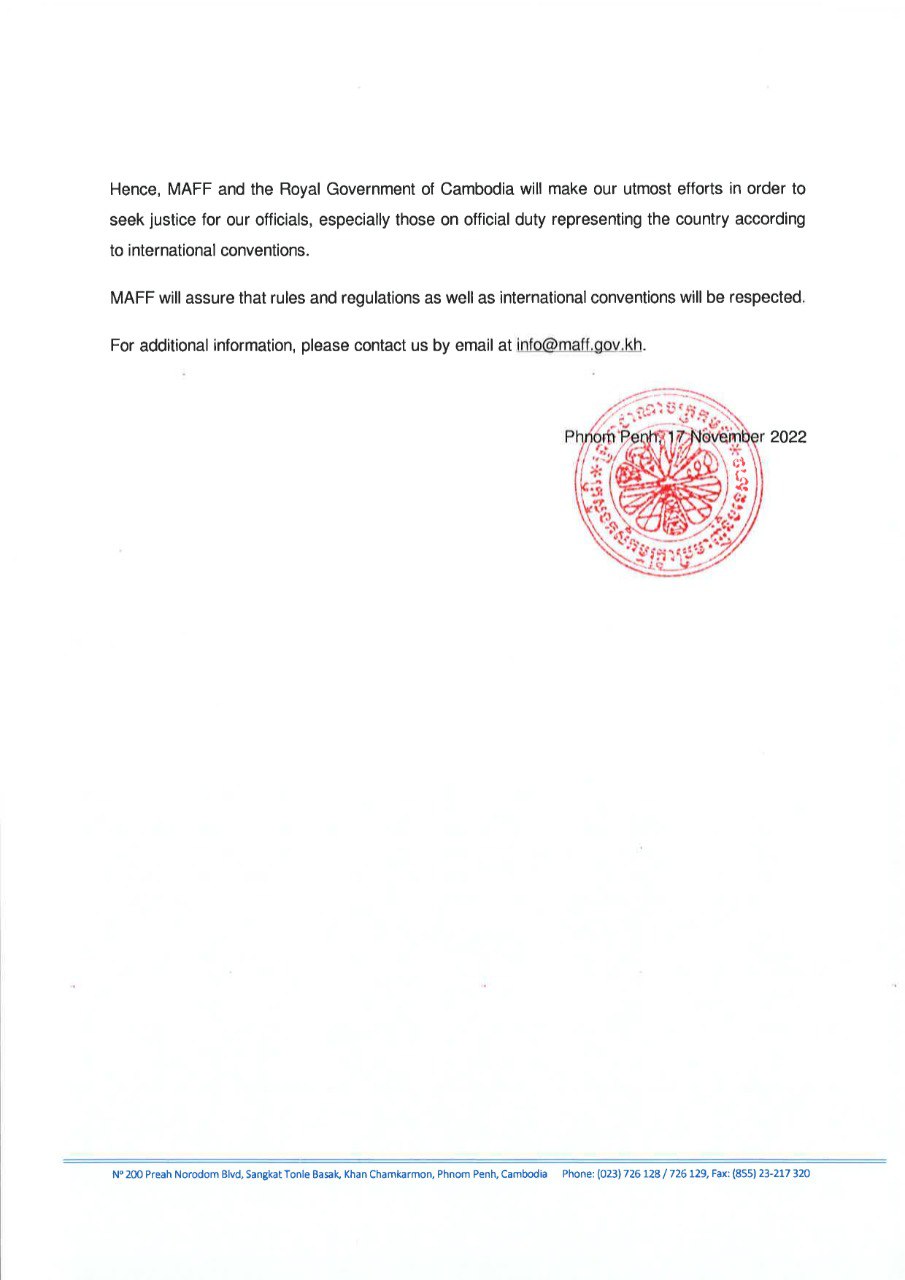 ---
Related News