Sihanoukville Authorities Deny Video Clips of Detention
Posted Sep 16, 2022 10:28 by Phon Sotthyroth

2114
Aa | aA
SIHANOUKVILLE: Sihanoukville authorities have posted a clarification saying that there is no case of illegal detention in reference to a widely shared video posted by a Vietnamese woman, adding that all reports circling online have just been a big misunderstanding.
In a publication made on Thursday afternoon, 15 September, the Sihanoukville Provincial Administration called on the public to stop publishing and sharing information that is untrue and confusing, particularly in reference to a case where a Vietnamese woman posted a video clip saying that she was illegally detained and forced to work for a company in Sihanoukville.
The administration added that the results of the investigation conducted by authorities on 29 August 2022 showed that there was no detention involved. The report stated that the specialized force of the Sihanoukville Provincial Police visited the site directly to investigate the case and interrogate the owner of the business, a Chinese manager and the Vietnamese woman who posted the video. The authorities found out that the Vietnamese woman had worked for three companies in Sihanoukville already, and she had no issues at her two previous workplaces.
However, the new company had strict working conditions that required employees to work 14-15 hour shifts per day. Additionally, the company asked the woman to sign on to a new contract to continue working for an additional six months. At the same time, she received news that her mother was ill, so she asked the company to stop working to go home but the company refused. As a result, she complained to the authorities to help her get out of there.
In the video clip she posted, the woman said that she saw a Chinese man in the company with a handgun, however, she clarified that she had only heard this from others. She added that she cried in the video because she was feeling scared and worried about her situation, and the employers in the company did not restrain or beat her.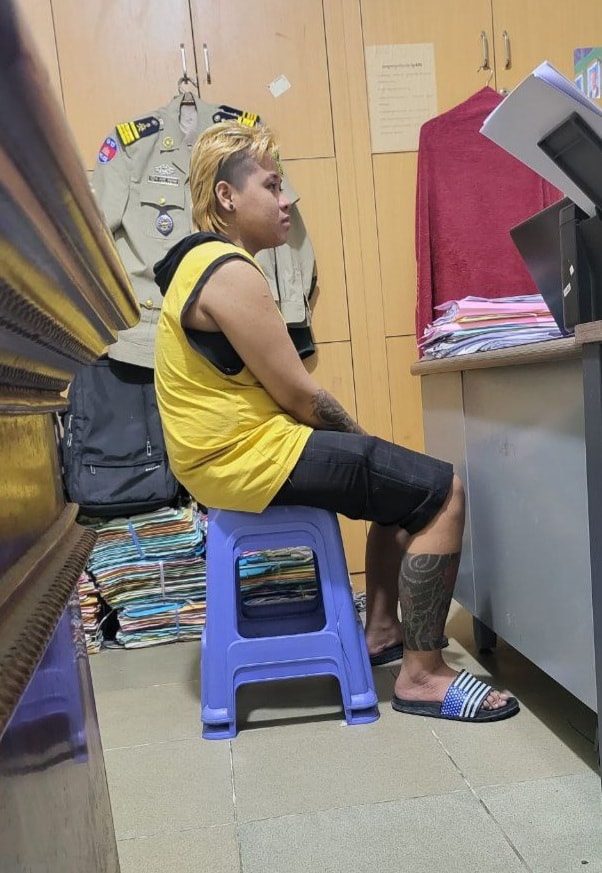 ---
Related News