Cambodia Strikes Gold at World Police & Fire Games and ASEAN Para Games
Posted Aug 1, 2022 12:55 by Darshana Gauchan

1125
Aa | aA
PHNOM PENH: Three Cambodian Taekwondo athletes won gold medals at the 2022 World Police & Fire Games in the Netherlands. Additionally, Cambodia has also won at least two gold medals so far at the ASEAN Para Games being held in Indonesia.
On Sunday afternoon, 31 July, Prime Minister Hun Sen posted a congratulatory message on his Facebook page, writing "Congratulations to the three Cambodian WT Taekwondo athletes who got gold medals at the 2022 World Police & Fire Games in the Netherlands."
"This is the pride of our whole nation. All the three WT Taekwondo athletes participating in the 2022 World Police & Fire Games in the Netherlands from 26 to 31 July got gold medals," he further added.
On Saturday, 30 July, Taekwondo athletes Sam Yudeth and Va Mithona obtained gold medals, and the following day, athlete Phal Sovannath triumphed and added another gold medal to Cambodia's tally.
The World Police & Fire Games is an "international sporting event for police, fire, customs and corrections services personnel," according to the games' official website. More than 10,000 athletes from 70 different countries came to compete in 63 sports in 2022.
Over in Southeast Asia, the ASEAN Para Games kicked off on Saturday, 30 July, and Cambodia has so far managed to win two gold medals. The first was won by the Cambodian women's wheelchair basketball team, who defeated the team from Thailand 7-5 in Solo city, Indonesia.
The second gold medal was won in women's long jump by Vith Chantha.
According to the Cambodia SEA Games Organizing Committee (CAMSOC), as of Monday, 1 August, Cambodia has won three medals in total. Two gold in women's wheelchair basketball and long jump, and one additional bronze medal.
At this year's ASEAN Para Games, 115 athletes from Cambodia have been sent to compete in 11 sporting categories including swimming, men's and women's wheelchair basketball, seven-a-side football, table tennis, badminton, weightlifting, chess, and more.
During the 9th ASEAN Para Games in Malaysia, Cambodia won five silver and five bronze medals, while the 10th edition of the games in the Philippines was cancelled due to Covid-19.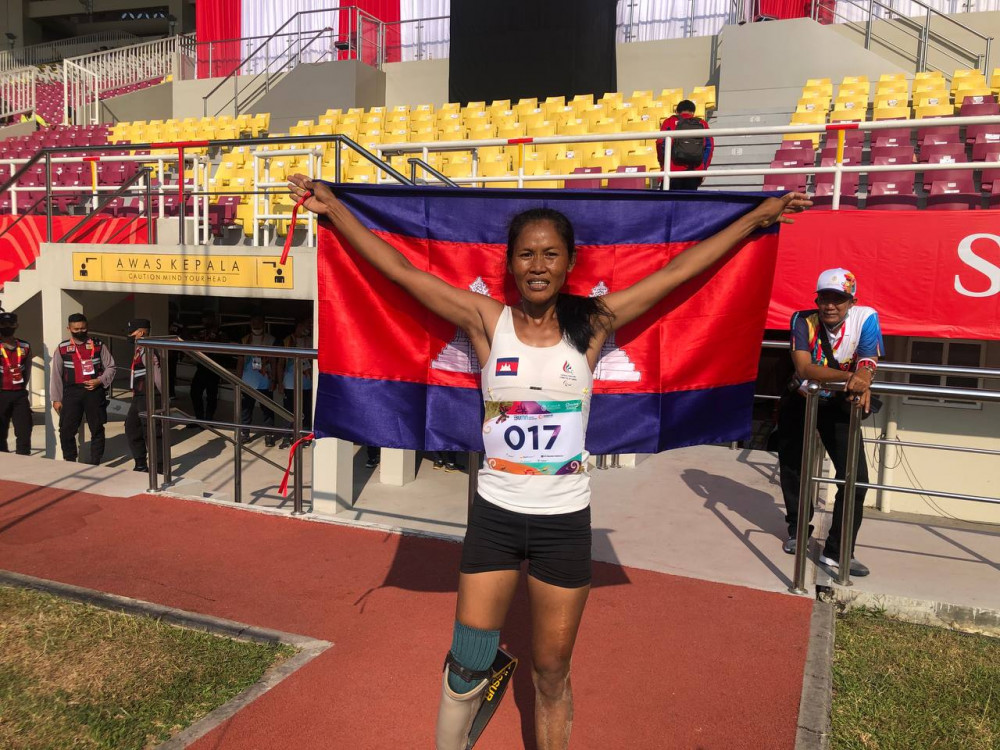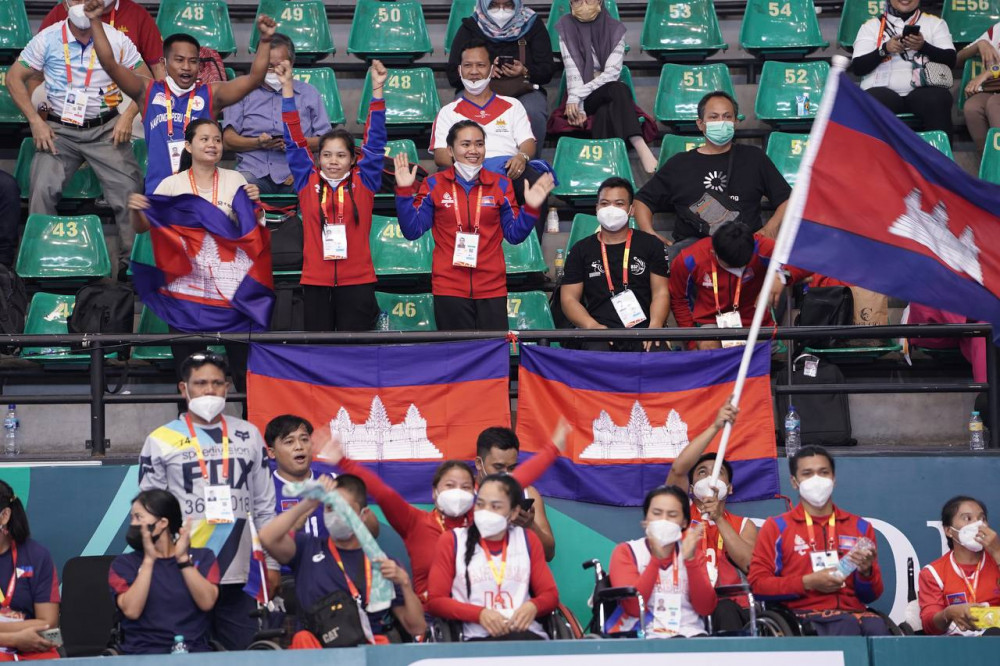 ---
Related News